our stores
ArteArtesania is a commitment to Author's Crafts
You will find us at Sóller:
c/ Sa Lluna 43, 07100 – Sóller
Mallorca – Baleares
Tel: +34 971 63 17 32
Store hours:
Monday – Friday 11.00 – 18.00
Saturday 10.30 – 14.00 
And now also at Palma:
c/ L'Argenteria 3, 07001 – Sóller
Mallorca – Baleares
Tel: +34 633 154 935
Instagram:  #carlostellechea
ArteArtesania is a Concept, a "way" of understanding the creation of objects. We offer original contemporary artisan pieces, products of a consolidated trade.
The project brings Craftsmanship through the Creative part towards the world of Art. The Works and the Authors that represent us, are from the Technical point of view, solid and good, or have a note of originality in the treatment of materials, design, etc …
ArteArtesania is a new concept, miscegenation and exploration between two strangely separated worlds in today's culture.
It is a private initiative that aims to be a sustainable economic alternative, promoting creativity, internationality and the exchange of ideas.
Thank you very much for your interest in our works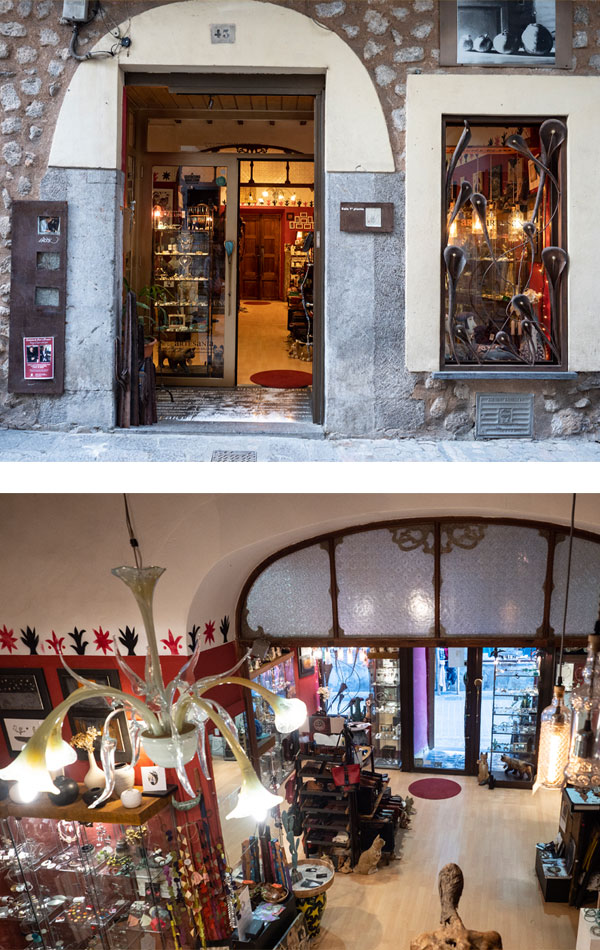 Located on Calle de la Luna in Sóller. The Store has a ground floor of 50 mts² where Contemporary Author's Handicrafts are exhibited and commercialized.
Contemporary Jewelery covers most of the space and here we find from Silvia Walz's conceptual jewelery, Miguel Tomé's own technical experimentations, to modern jewelery (silver, gold) and costume jewelery from the island itself, Madrid, Barcelona, ​​etc …
Along with various collections, produced by Carlos Tellechea, founder of the project.
In Ceramics we find the solid work of ceramists, professionals with more than 20 years of trade and a personal mark on their creations, with important national awards, such as Yukiko Kitahara, Rosa Elordui, Taller ALFAJAR, etc.
In Cuero we offer the objects of José Luis Bazán or the classic wallets of the Malabar workshop, both from Andalusia.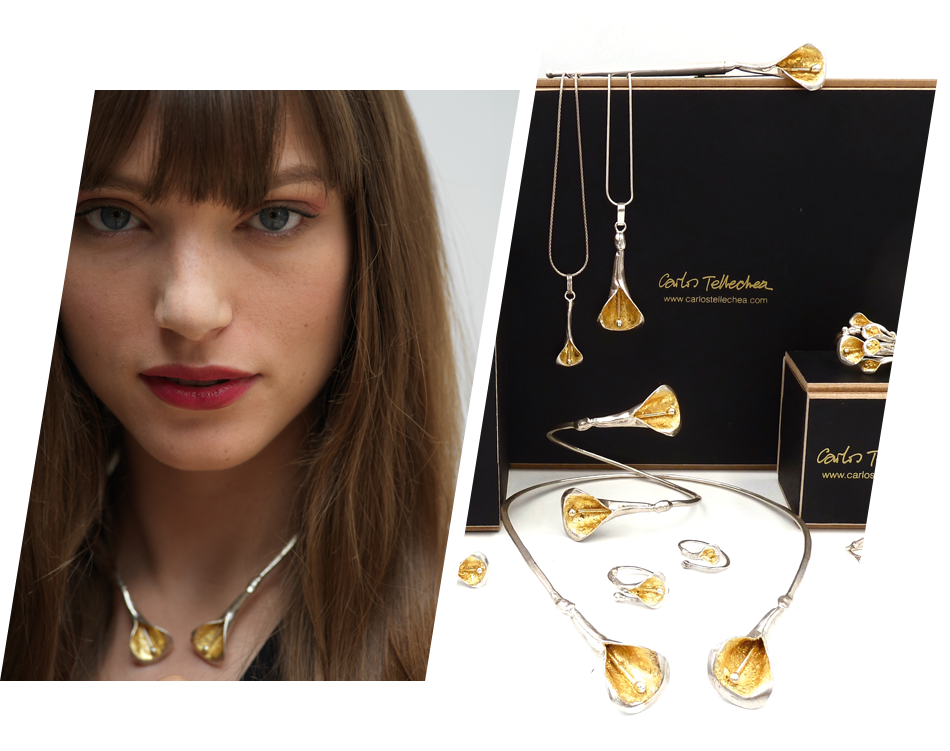 Since 2005 with the journey as a Gallery, making more than 30 exhibitions of painting, sculpture, photography, engraving, Author Jewelry, Contemporary Ceramics, etc.
Dedicating a space called the "Small room" for Monographic presentations of Contemporary Jewelers.
In 2009, 2010, 2011 and 2012, ArteArtesania received the "Sensational Jewels" Project, a series of "thematic" exhibitions of contemporary jewelery, curated by Silvia Walz and created at the Perill Workshop in Barcelona.
In ArteArtesania in 2012 the first Worshop by Judy Mc Caig was held.
In 2014, one of "Casting in Cuttlefish" was given by Gustavo Paradiso.
In our On-line Store, you can find Author's Works in Contemporary Jewelry, Objects / Small Format: Leather, Ceramics, Graphic Work and Independent Contemporary Art Works.
ArteArtesania has been actively supporting this new movement of Contemporary Jewelry (*), commercializing, holding monographic exhibitions, Courses, Workshops, etc, etc.
(*) Jewelry understood as the crossroads of crafts, design, experimentation and art …
ARTISTS
Contemporary Jewelry
ARTISTS
Signature Pieces in Leather, Ceramic, Glass
Stay informed of upcoming exhibitions, workshops and news